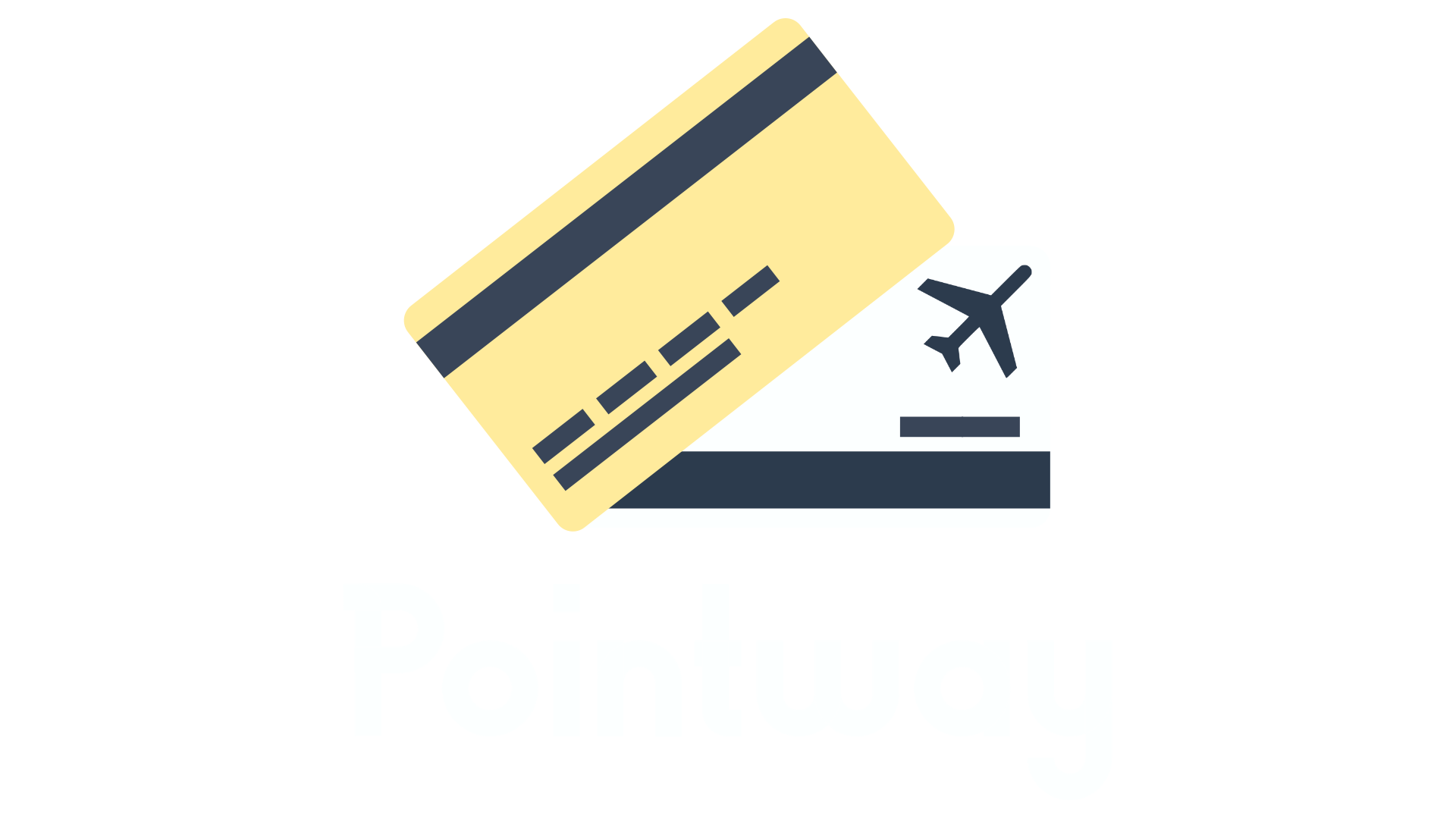 Track spendings and points, at a glance
There are many personal finance apps and tools out there. Most of them are built to help individuals or couples manage budgets, while others focus on reports over a period of time.
Pointway focuses on credit card rewards, where you can easily view your total earned points over time. Feel free to try it out, and don't hesitate to reach out with questions or suggestions!
Preview
Balances & Transactions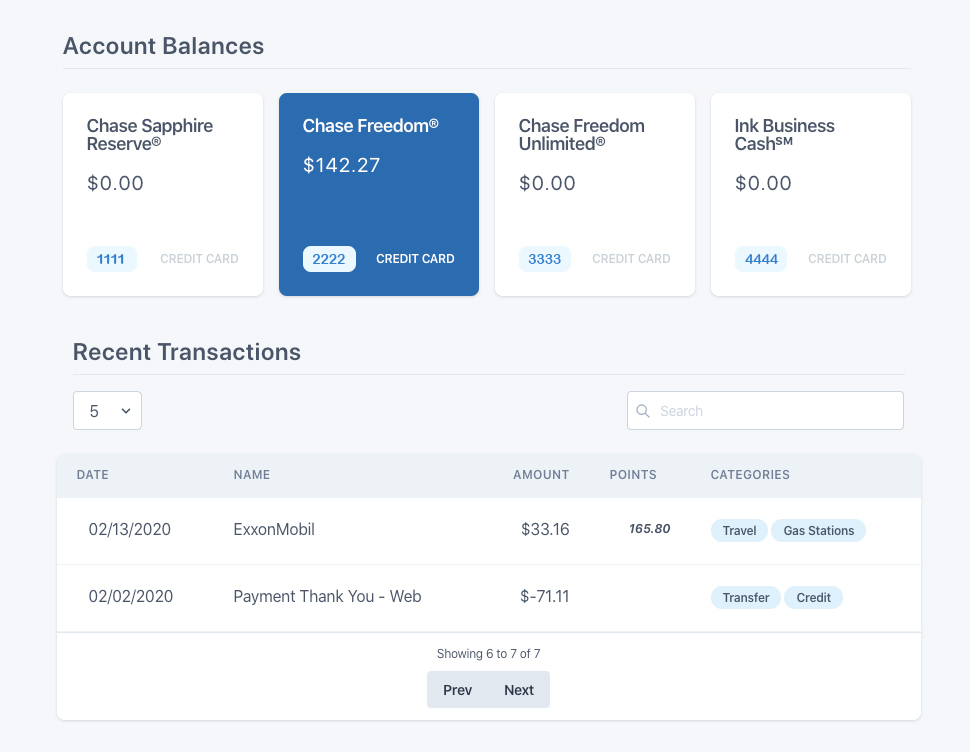 Totals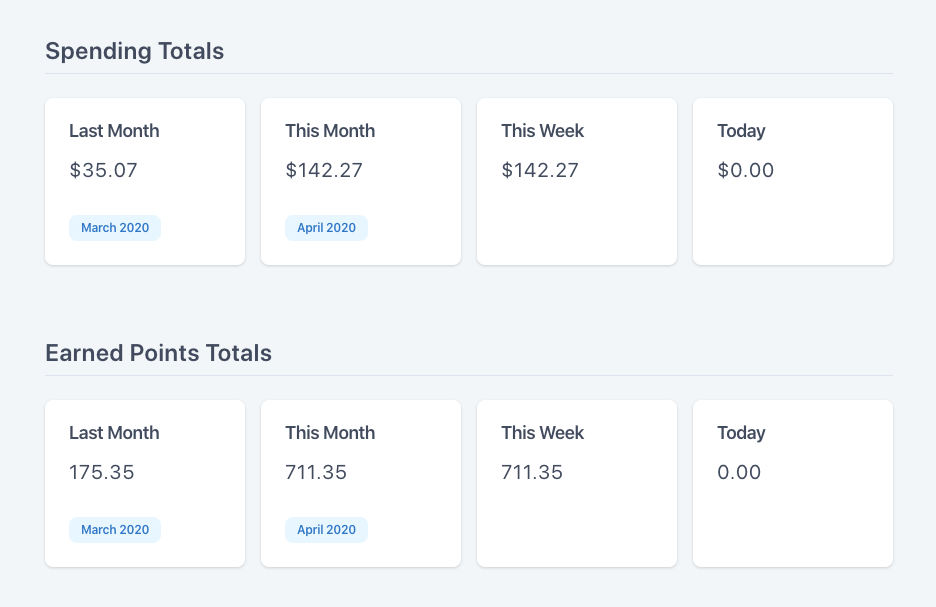 COVID-19
Times are tough. Please stay home to help yourself and others. Maybe spend some time getting organized about your points so you can make the most of it when all this craziness is over! You'll deserve a (mostly free?) vacation where you can get some sun, be with people, and just explore the world.